Former Georgia defensive lineman Richard Seymour is set to be honored by his home state of South Carolina. According to a release by Georgia Sports Information, the Gadsden, S.C. native will be inducted into the Palmetto State's Hall of Fame on Thursday, April 19 in Greenville.
He'll have some impressive company when that day comes, joining John Abraham (South Carolina), Dwight Clark (Clemson), Paul Maguire (The Citadel) and Clay Matthews Sr. (Georgia Tech/Legacy Inductee).
During his time at UGA from 1997 to 2000 Seymour was named first-team All SEC twice and first-team All American in 2000. He played in 41 games with 25 starts and led the Bulldogs in tackles as a junior with 74 stops in one season. He finished his UGA career 233 tackles, 26 tackles for a loss and 10.5 sacks in addition to being voted permanent team captain.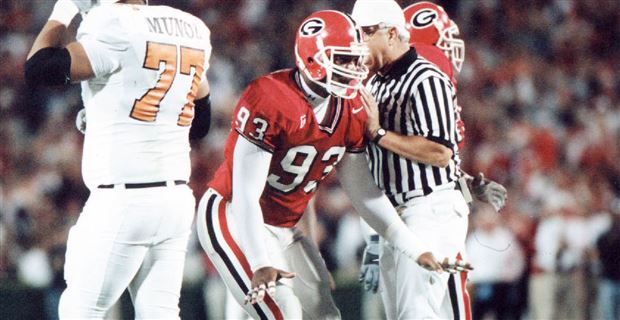 MORE: UGA's incredible recruiting class by the numbers | UGA has high expectations for Otis Reese at safety
He was taken with the sixth overall pick in the 2001 NFL Draft by New England and went on to play eight seasons and win three Super Bowls with the Patriots. He was first eligible for the NFL Hall of Fame in 2017 and was a semifinalist.
Georgia's west end zone project has benefited from Seymour's generosity, as he has contributed financially to the effort.